Exploring use cases for Community Credentials
Starting first with a high-level overview, then exploring specific partner examples.
A unique digital workflow for 6th principle exchange

We call this "Know Your Co-operator", building on the existing "Know Your Customer" paradigm common to financial services regulations.
In the illustration we see the process whereby a new co-op member (joined and verified on Resonate) is then able to present their Community Credentials to a partner co-op without sharing personal details.
More complex arrangements (such as signing simple agreements between different members of both co-ops or sharing personal details when appropriate) becomes possible by the terms set by two partner organizations.

1 new listener signs up on Resonate
email address

2 listener joins the co-op, presents credit card
first + last name
physical address

3 Resonate issues verified badge
identity validation via Stripe purchase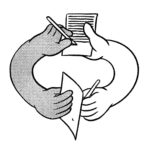 4 member sees offer from partner co-op
offer agreement made between two Credentials issuers

5 presents Community Credential to partner co-op
partner co-op verifies wallet credential issued by Resonate

6 partner co-op accepts Credential then issues offer
no personal information shared to partner co-op
Use Case – live video house concerts via Meet.coop
What if Zoom was owned by its members? Meet.coop provides surveillance free video conferencing which does not exploit your data
In this partnership scenario, an artist on Resonate discovers they can do live house concerts for their fans with a co-operatively owned video service.
After signing up at Meet, the artists posts an offer to their fans in the Resonate forums, sell tickets to the show and verify attendees via their Community Credentials.
Creates a new income stream for artists and Resonate, while providing extensive exposure for Meet to acquire new members.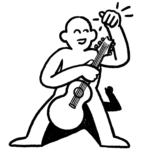 1 artist wants to perform a video house concert
sees Meet.coop partner offer

2 artist presents identity credentials to Meet
opt-in data sharing

3 account created
identity linked across platforms
4 artist announces video concert to Resonate fans
income alternative during corona lockdowns

5 listeners buy tickets in Resonate forums
purchase stored in listener wallet

6 Meet verifies access to ticket holders
no listener personal information shared